Corporate Social Responsibility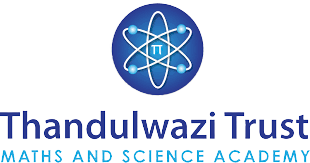 The Thandulwazi Maths and Science Academy was initiatied by the St Stithians Foundation in 2005. The Academy operates on the St Stithians College campus. This educational initiative has grown rapidly over the past 11 years, under the direction of the St Stithians Foundation and the Thandulwazi Trust (established in late 2010).
In 2015, in recognition of the importance of the Thandulwazi offering, St Stithians College and the Thandulwazi Trust appointed a full-time Head of School to lead the institution.
The Thandulwazi Maths and Science Academy was created to address the critical issues pertaining to the teaching and learning of Maths and Science in South Africa. The central aim of the Academy is to contribute towards improving the state of Maths and Science teaching and learning, in schools in and around Gauteng.
The Academy has four main areas of focus:
The Thandulwazi Saturday School aims to provide effective teaching in Maths, the Sciences (Physical and Life), Accounting and English for students (in grades 9 – 12) from previously disadvantaged communities. A total of 30 Saturday sessions are held throughout the academic year, with 1 000 students attending classes.
The Thandulwazi Teacher Development Programme focuses on upskilling the teaching methodologies of educators working in the ECD, Foundation, Intermediate and Senior phases of education in under-resourced schools in previously disadvantaged communities. The programme provides professional development for teachers and school leaders.
Teacher development workshops take place on 11 Saturdays during the course of the year and are held at St Stithians by 1 300 teachers from across the region. The programme has extended its footprint into Limpopo and offers workshops for over 400 teachers in the province.
The Thandulwazi Intern-Teacher Training Programme aims to grow the number of professionally trained teachers in South Africa, particularly in areas of critical shortage such as Maths, Science, English and ECD/Foundation Phase. In 2016 Thandulwazi trained 34 young teacher interns at St Stithians, making a significant contribution to the education of the next generation of South African teachers.
The Thandulwazi Learner Sponsorship Programme provides scholarships for talented Maths/Science learners from previously disadvantaged communities to attend schools of excellence, such as St Stithians College and partner schools.